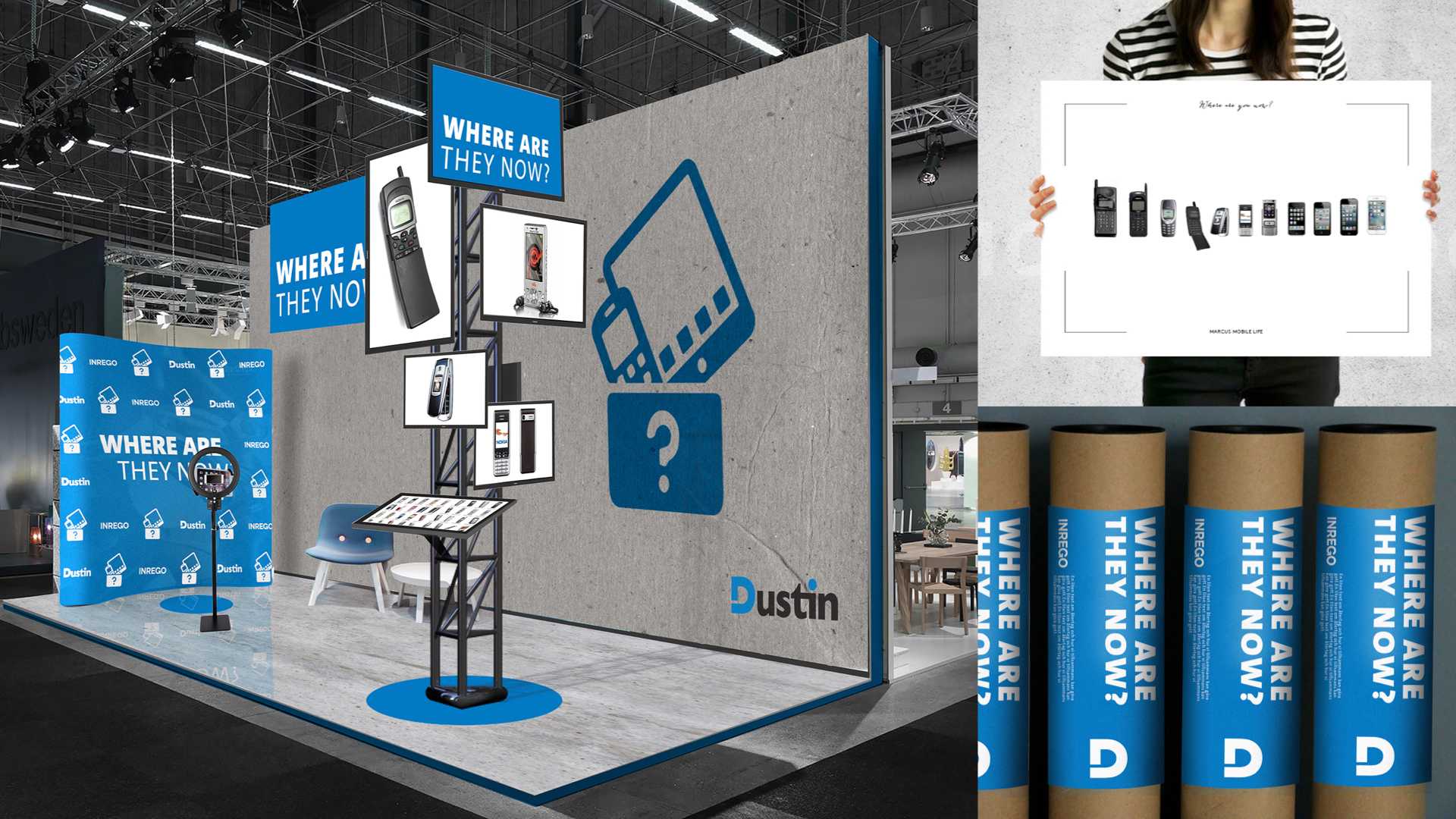 Dustin
Client: Dustin
Agency assignment: Approximately 150 million mobile phones are discarded each year only in the US.
The old ones are often forgotten in a drawer or storage somewhere. But when you think of it, those old mobile phones brings back memories.
In this campaign, the visitors could make their own printed art pieces of their old mobile phones in a timeline, to showcase on a wall or post in social media.