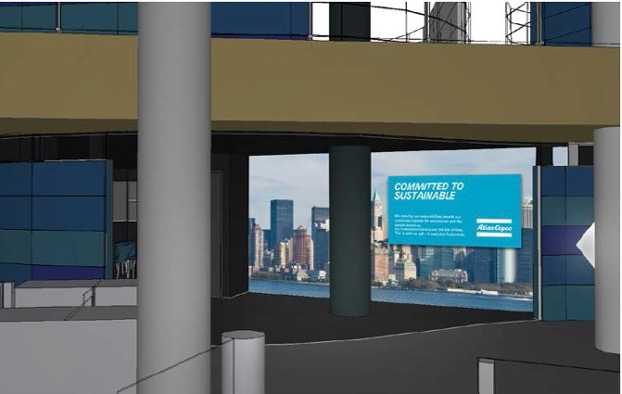 Atlas Copco Reception
Client: Atlas Copco
The Atlas Copco House Sickla
Atlas Copco is an industrial company, founded in 1873 with a sales and service network reaching more than 180 countries.
The Group operates within four business areas; Compressor Technique, Mining and Rock Excavation Technique, Construction Technique and Industrial Technique.
Our mission is to  be part of the re- design of the reception area in the headquarters in Sickla, Stockholm – called The Atlas Copco House.
Other planned Atlas Copco projects:
-The Mine, entrance hall
-Corporate brand video
-Conference room Branding